Trust Builds Confidence !
15 years, 150 Million Restorations,

96% Survival Rate
Over the past 15 years you have put your trust in Ivoclar Vivadent's IPS e.max products and in return we offer your dentist-dental technician team a 10-year guarantee on newly placed IPS e.max restoration.
The IPS e.max guarantee is valid from 1 July 2020 and applies retroactively for five years for dental restorations that were permanently placed on 1 July 2015 or later.
With over 150 million restorations and a survival rate of over 96%, the IPS e.max guarantee is as reliable as the material itself.
What e.max products we guarantee for you
Zirconium oxide (IPS e.max Zircad)
Lithium disilicate (IPS e.max Press and IPS e.max CAD)
Layering ceramics (IPS e.max Ceram)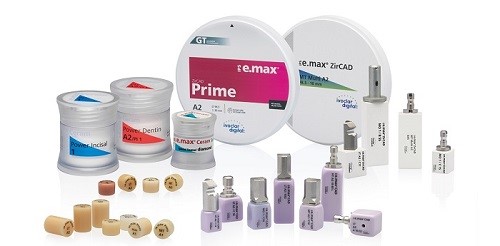 Your trust = Our promise
By choosing IPS e.max materials you are making the right choice! These materials have proven their long-lasting clinical performance on a daily basis. Our promise to you is now backed up by our guarantee. The laboratory will receive a once-off reimbursement or a replacement of the product, while the practitioner will be reimbursed for the replacement or repair of work previously performed.
Regardless of which IPS e.max products you use and in which combination and whether you used them 5 years ago or will be using them in the future, the IPS e.max guarantee gives you additional confidence and peace of mind.