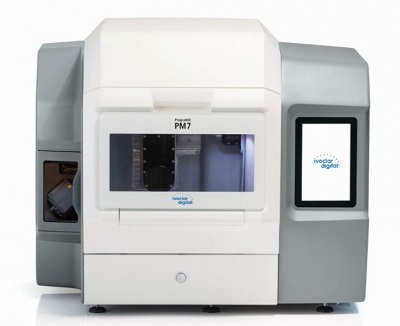 New Ivoclar Digital PrograMill PM7 milling unit is here!
Ivoclar Digital recently introduced their range of digital milling and grinding units under the brand name of PrograMill. These cutting-edge machines, setting new standards in dental CAD/CAM technology, allow dental technicians and dentists to digitally produce dental restorations quickly and easily. Indications include inlays, onlays, veneers, partial crowns, crowns, bridges Hybrid bridge and digital complete dentures.
The much anticipated arrival of Africa's first Ivoclar Digital PrograMill MP7 milling unit arrived in Johannesburg, South Africa in February 2019 and was proudly delivered by Ivodent to the team at Monu-Dent in Kempton Park. They were introduced and trained on the new high-tech digital system by Ivoclar's visiting Global manager for Digital Education, Andreas Wolfe & Ivodent's technical team.
A powerful, yet extremely simple systems solutions, the PrograMill PM7 boasts high efficiencies and unparalleled qualities – precision and productivity for your dental future:
970 WATT power for sound results

Servomotors for the highest level of speed and accuracy

Intuitive operation and touch-screen display

Integrated CNC PC and intelligent machine management

Automatic self-cleaning active air suction

Hybrid operation: Automatic change between wet and dry operation

20-position tool changer for independent processing

Fully automatic materials management & automatic 8-disc changer

All tools designed for different CAD/CAM materials and colour coded

Intuitive user interface for convenient operation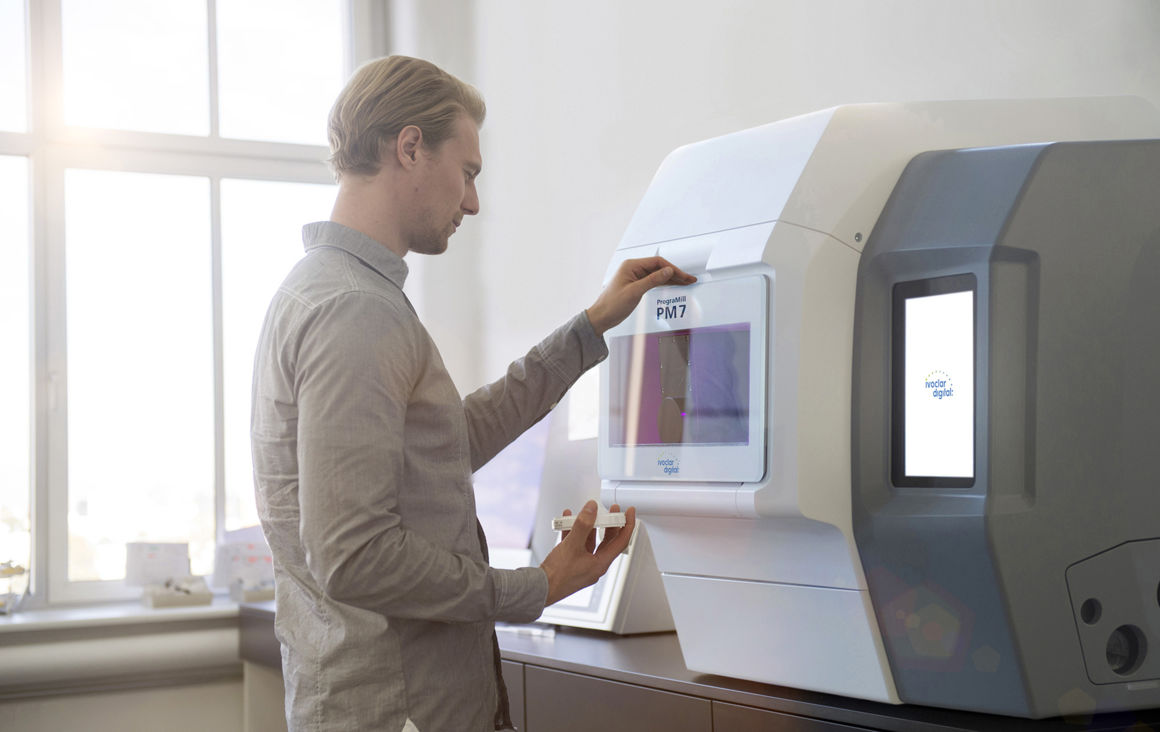 After a week of putting the new PrograMill PM7 machine through its paces, Monu-Dent's head crown & bridge dental technician, Theuns Fourie told us: "I am blown away with this machine! It's really not a milling machine anymore – it's a full Production Centre! This is total NEXT LEVEL stuff! It's the future and a huge step forwardfor dental technology. The speed of this machine has really surprised me. It more than halved the time for me on a job this morning – so it's super-fast but most importantly doesn't compromise on quality. It's top notch and was well worth the wait!"
PrograMill PM7 sets new industrial standards for the digital production of restorations in the dental laboratory. The powerful performance and dynamics of this unit make it a highlight in the PrograMill portfolio. The high-power machine is capable of processing a variety of materials in wet and dry mode and is suitable for a wide spectrum of indications. The high dynamics and efficiency is controlled via the integrated PC with touch-screen monitor.
The good cooperation of material and tool changer allows independent and consistent production. The central management of max 8 discs / 48 IPS e.max blocks in the material changer and up to 20 tools in the magazine ensure that the right, individual processing strategy is used. The integrated ionisor reduces the cleaning time to a minimum after PMMA has been milled.
For orders call 0860 456 123 or email [email protected]
For more details on the PM7, click here
** Click here to read about a PM7 Testimonial **