Efficient Esthetics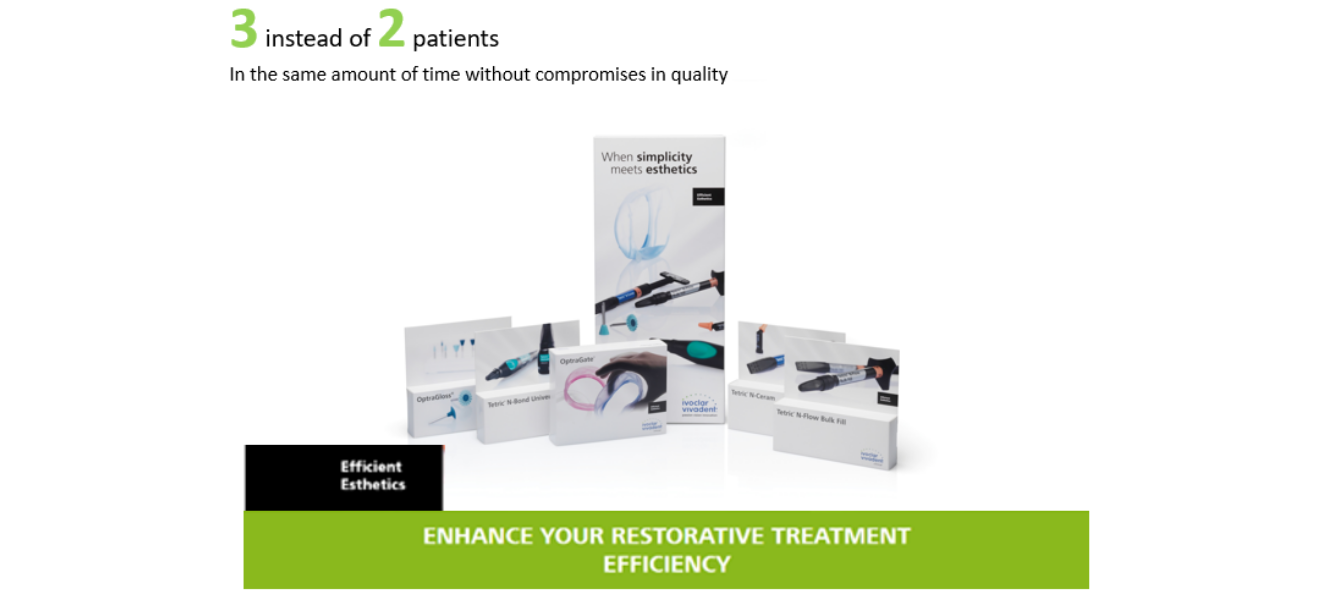 Save valuable time during appointment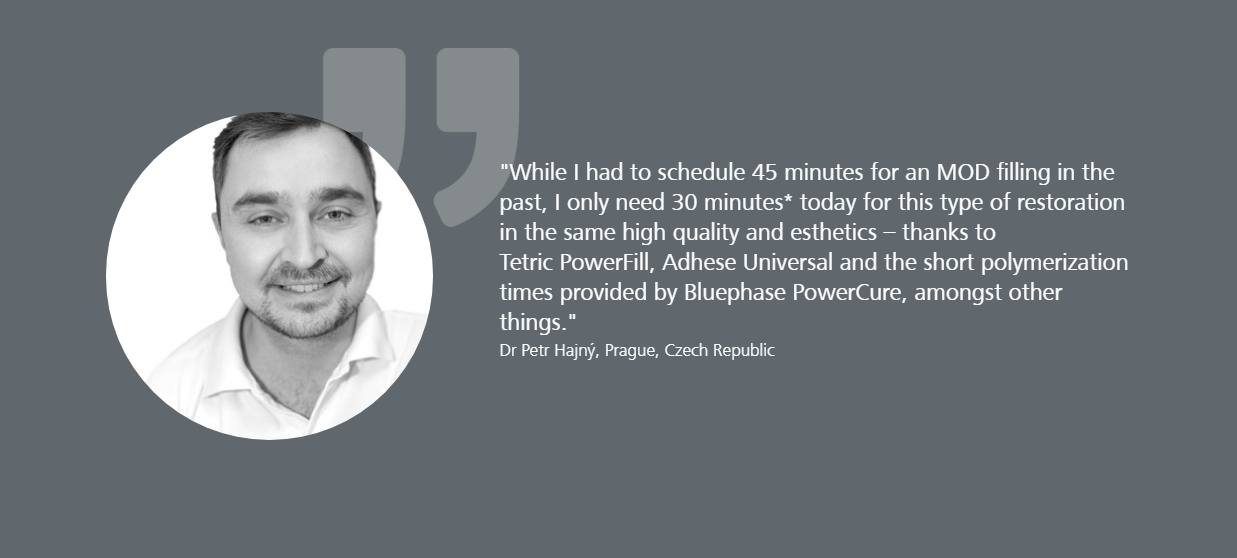 Efficient products for efficient restorative treatments
Save valuable time during each appointment
Efficient products for efficient restorative treatments
Book a 20min one-on-one Zoom session with Ivodent's clinical adviser Dr Stephne Fenwick and you will have the opportunity to a limited deal Efficient Esthetics N Test Kit for FREE.
Ivodent and Ivoclar Vivadent offer dentists an efficient process involving state-of-the-art systems and materials for placing chairside composite fillings;
OptraGate - moisure control made easy with a latex-free lip and cheek retractor
Tetric N-Bond Universal - direct intra-oral application universal adhesive
The N-Flow Bulk Fill - a flowable 4mm composite
Tetric N Ceram - a mouldable universal composite for anterior and posterior restorations
Optragloss - high-gloss polishing in one step
"By using specially designed products, you can enhance the efficiency of your work without having to compromise on the quality of your treatment." - Dr Stephne Fenwick
To book a Zoom time and date that suits you to connect with Dr Stephne Fenwick .
For more details on the kit click here to IvodentOnline or email clinical@ivodent.co.za.