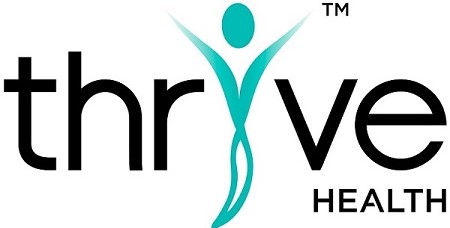 Ivodent, under its local division Thryve Health (Pty) Ltd, has launched a pre- and post-treatment mouth rinse and spray that contains the highly active ingredient hypochlorous acid (HOCl).

What is HOCl?
HOCl is the scientific formula for hypochlorous acid. It is naturally produced by white blood cells in the immune system of mammals to destroy disease-forming pathogens - including bacteria, fungi, and viruses. The same highly active molecules can be made through electrolysis; running electricity through a salt water solution.
At the core of our process we use unique patented machinery powered by Envirolyte's diaphragmatic cells. This innovative state of the art technology effectively delivers electrochemically activated solutions (Anolyte and Catholyte) using a 1-4% water solution of NaCl as initial material. This scientific stabilisation process produces a higher chemically activated biocidal activity for HOCI giving our products a 12-month shelf life, even after opening, and offers dentists and oral hygienists a potent natural virus killing chemical administered as an intraoral mouth rinse or spray.
Why choose HOCl?
In May 2020 SADA made reference to the US EPA's report on "Disinfectants for Use Against SARS-CoV-2 (CoVID-19)" in its Dental Protocol, showing hypochlorous acid (HOCl) as the "only appropriate chemical (vs Hydrogen Peroxide, bleach and alcohol) for use as a disinfectant".
"HOCl has been shown to inactivate a variety of viruses including coronaviruses in less than one minute" -

Jnl Oral Maxillofac Surg

(25 June 2020) (39).
Overwhelming evidence shows that HOCl "can be used with a high predictability for disinfecting against the CoVID-19 virus.

Jnl Oral Maxillofac Surg

(25 June 2020)
The potent biocidal action of HOCl helps minimise the viral load exposure during aerosol generating procedures, aids biofilm management and treatment of periodontitis and oral thrush. It can be used by you, your dental team and patients to help contain a broad range of bactericidal and virucidal effects. It can be used to disinfect root canals, for removing biofilms from implant surfaces and as a rinse particularly effective post-surgical.
Ensures microbial load reduction in acute and chronic lesions. Used during surgery for improved wound healing. Isotonic and non-cytotoxic, ensuring fibroblast viability, tissue granulation and epithelialization with minimal scar tissue formation.
"HOCl is neutrally charged and not repelled by bacteria or viruses. It easily penetrates the walls of the bacteria and destroys them with its strong oxidation potential.

(

ref 31

)

"
"99.9% effective against a broad range of bacteria and viruses before, during and after treatment" -

US EPA's report

. and "HOCl solutions appear to be virucidal based on concentrations above 50 ppm." (39).
Effective immediately with minimum contact time -

US EPA's report

Natural, organic and eco-friendly!
Safe, non-toxic - harmless to all soft tissues, eyes and throat
Non allergenic - does not irritate the mucosa or respiratory tract

Free from alcohol, formaldehyde, bleach and iodine

No teeth staining or enamel erosion

No resistance reported to hypochlorous acid (HOCl)

Meets stringent European standards for killing harmful organisms, including BS EN 14476.
Further research publications related to virucidal efficacy of HOCl click here.

Thryve Mouth Rinse 350ml R69.95.00 incl. VAT and 2.5L R375.00 incl. VAT
Thryve Mouth Spray 125ml R45.00 incl. VAT
Electrolysed Saline Solution
±0.01% hypochlorous acid (HOCl ) 100ppm
Rinse gargle time is 60 seconds and spray 3-5 times per application
NAPPI coded under manufacturer IQ Green Solutions (718581001)
Licenced with SAHPRA